Welcome to Our January 20th, Bible Study/Prayer Page


The Wednesday indoor service is not possible at this time. However, we will again have our study and prayer meeting online here on our web page, along with the video on Facebook.
Even as a non-facebook-member, you can watch the video. Go to the blue F sign below, and click on it. The instructions were in last week's email. It should allow you to watch it as a visitor without logging in. But please come back here if you just want to read and listen! :)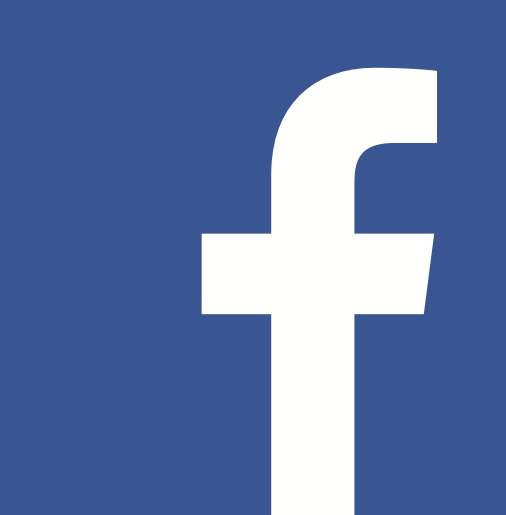 Hymn
MY REDEEMER #163

I will sing of my Redeemer,
And His wondrous love to me;
On the cruel cross He suffered,
From the curse to set me free.
Sing, oh, sing of my Redeemer,
With His blood He purchased me;
On the cross He sealed my pardon,
Paid the debt, and made me free.

I will tell the wondrous story,
How my lost estate to save,
In His boundless love and mercy,
He the ransom freely gave.
Sing, oh, sing of my Redeemer,
With His blood He purchased me;
On the cross He sealed my pardon,
Paid the debt, and made me free.
I will praise my dear Redeemer,
His triumphant pow'r I'll tell,
How the victory He giveth
Over sin, and death, and hell.
Sing, oh, sing of my Redeemer,
With His blood He purchased me;
On the cross He sealed my pardon,
Paid the debt, and made me free.
I will sing of my Redeemer,
And His heav'nly love to me;
He from death to life hath brought me,
Son of God with Him to be.
Audio Message:
January 20th, 2020: Pastor Ed


SEEING CHRIST IN THE OLD TESTAMENT
2 KINGS:

This evening we are returning to our study of "Seeing Christ in the Old Testament." This evening, as we return, we are picking up where we left off and that is in 2 Kings. 2 Kings is perhaps the saddest book of all Jewish history. It records the carrying away into captivity of Israel by Assyria in 721 B.C. and the captivity of Judah by Babylon in 586 B.C. Second Kings is often called the "Book of Dispersion." In 1 Kings we read that Solomon succeeded David, and we saw how Israel reached the zenith of her earthly splendor. But Solomon failed. He sinned by departing from the Lord, unduly taxing the people to support his life-style, and the Kingdom was divided under his son.
The result of his sin was God's hand of chastening This is expressed best in what many consider the key verse of 2 Kings. "
In those days the Lord began to cut Israel short: and Hazael smote them in all the coasts of Israel.
" We will better understand the setting and circumstances in Israel and Judah if we read the prophetic books written during that time. To Israel: Amos and Hosea, To Judah: Obadiah, Joel, Isaiah, Micah, Nahum, Habakkuk, Zephaniah, and Jeremiah.
The book of 2 Kings opens with the record of Elijah's translation, the succession of Elisha, and the wonderful shout, "
The Spirit of Elijah rests on Elisha.
" (2 Kings 2:15) The book closes with the sad plight of King Jehoiachin. The book begins with the blessing from heaven upon God's prophet; it closes with the king of Judah under a regular allowance from a heathen ruler. Second Kings is filled with teaching concerning Christ, even though His name is not mentioned. The ministry of Elisha, whose name means "my God is salvation," is a graphic picture of Jesus Christ in the midst of abounding evils. Let us consider three of these pictures.
The first picture we will consider is Christ and the believer in 2 Kings 2:1-22. As we consider the account of the translation of Elijah into heaven and the transfer of his power to Elisha, we almost feel as if we are reading the first chapters of the book of Acts. Elijah ascended into heaven bodily, personally, and visibly. Notice the progression of Elisha's walk to power. He refused to remain in Gilgal, the place where the reproach of Egypt had been rolled away. He went with Elijah to Bethel, "the house of God." But he needed more than that. So he proceeded with the prophet from Bethel to Jericho, the place of the curse. But a further step followed in the progression. He walked on to the Jordan, the place of death, and passed through the river with Elijah and on to the other side. This says to the believer that we reckon ourselves "
to be dead indeed to sin, but alive to God in Christ Jesus our Lord.
" (Rom. 6:11)
Then, like Christ's disciples centuries later, Elisha watched his mentor being taken up from him into heaven. "
And it came to pass, as they still went on, and talked, that, behold, there appeared a chariot of fire, and horses of fire, and parted them both asunder; and Elijah went up by a whirlwind into heaven.
" (2 Kings 2:11) Notice the energy of Elisha's faith. True faith always counts upon God's faithfulness. Elisha had met God's conditions, so he expected God to fulfill His part. By faith he took the mantel of Elijah and struck the waters, and they parted. "
And he took the mantle of Elijah that fell fro him, and smote the waters, and said, Where is the Lord God of Elijah? And when he also had smitten the waters, they parted hither and thither: and Elisha went over.
" (2 Kings 2:11) Then he came back across the Jordan the same way he had gone. The power of Elijah was his.
All of this is a beautiful picture of our identification with the Lord Jesus Christ in His death, His resurrection, His ascension, and His present position at the Father's right hand. And, as the spirit of Elijah became Elisha's so the Holy Spirit indwells the believer to demonstrate through the believer the resurrection life of the Lord Jesus Christ.
Our second picture is of Christ and the Word. (2 Kings 4:38-41) The land was plagued with a drought. Every effort had failed; famine had spread throughout the nation. Even a superficial consideration of this account brings to mind the similarities to the present spiritual condition in the world today. Not only was there death in the land, there was also "
death in the pot
." The food had been poisoned with wild gourds. Those who were to partake of the food did not know of this deadly ingredient. In the New Testament, our Lord warned of "leaven" that had been slipped into the flour. And Jude says that, "
certain men have crept in unnoticed, who long age were marked out for this condemnation, ungodly men, who turn the grace of our God into lewdness and deny the only Lord God and our Lord Jesus Christ.
" (Jude 4) God's children are to be alert to any "death in the pot," any infiltration of sin and error.
How are we to counteract evil's presence? In the Biblical account, Elisha ordered meal to be brought and cast into the pot. In the feasts of Jehovah and the sacrifices of the tabernacle, meal pictured the Word of God. That is the antidote for theological poison. Isaiah wrote, "
To the law and to the testimony: if they speak not according to this word, it is because there is no light in them.
" (Isa. 8:20) And Jesus prayed to the Father, "Sanctify them through thy truth: thy word is truth." (John 17:17) Although the written Word of God reveals the living Word, the Lord Jesus, they are inseparable. False doctrine can be counteracted only by the preaching and the teaching of the Bible.
The third picture is of Christ and the sinner in 2 Kings 5:1-14. The cleansing of Naaman the leper is a gem among Old Testament stories. This incident depicts beautifully the provision God had made in Christ for one afflicted with the terrible leprosy of sin. Although Naaman had an exalted position with the King of Syria, was honored by his master, and was a courageous man, the fatal word concerning him is stated starkly in the account. He was a leper. Leprosy speaks of the defilement of sin, which afflicts every individual. Regardless of fine family background, one's cultural tastes, extensive education, or moral character, man in the sight of God is a spiritual leper. The Apostle Paul puts it very clearly, "
As it is written, There is none righteous,no, not one. . . . For all have sinned, and come short of the glory of God.
" (Rom. 3:10, 23)
This thrilling story of a great man's cleansing is highlighted by the faithful witness of a little maid who had been taken captive into Syria. She was a servant in Naaman's household, and she bore fruitful testimony to God's power through His servant Elisha. The Holy Spirit chooses to use men and women, boys and girls, to give the message of redeeming grace in Christ. Jesus told His disciples, "
But ye shall receive power, after that the Holy Spirit is come upon you: and ye shall be witnesses unto me both in Jerusalem, and in all Judea, and in Samaria, and unto the uttermost part of the earth.
" (Acts 1:8) Satan bitterly opposes the operation of the Word of God and the Spirit of God in the work of cleansing spiritual lepers. This is seen clearly in the account of Naaman, where three forces worked against his recovery from leprosy. We read first that he went to the king of Israel rather than the prophet Elisha. "
And the king of Syria said, Go to, go, and I will send a letter unto the king of Israel. And he departed, and took with him ten talents of silver, and six thousand pieces of gold, and ten changes of raiment.
" (2 Kings 5:5).
Second, Naaman had a preconceived idea of the way his cleansing should be accomplished. How like human nature to want some show of the flesh, some spectacular demonstration, rather than simply believing the Word. Notice how Naaman responded to Elisha's instructions. "
But Naaman was wroth, and went away, and said, Behold, I thought, He will surely come out to me, and stand, and call on the name of the Lord his God, and strike his hand over the place, and recover the leper.
" (2 Kings 5:11) The third form of opposition came in the form of prejudice. He went on and said, "
Are not Abana and Pharpar, rivers of Damascus, better than all the waters of Israel? May I not wash in them, and be clean? So he turned and went away in a rage
." (2 Kings 5:12) This tendency is often seen today in the stringent denominational formulas that add to the pure gospel. They mix in such demands as joining their church or submitting to some ordinance in order to be assured of salvation. Cleansing for Naaman came only when he obeyed the word of God's prophet and went into the only river specified. No "river" of man's choosing can ever remove the guilt of sin. There is only one way. The Apostle John tells us in 1 John 1:7, "
But if we walk in the light, as he is in the light, we have fellowship one with another, and the blood of Jesus Christ His Son cleanseth us from all sin.
"
PRAYER
Heavenly Father, we thank You for allowing us to see our precious Savior, Jesus Christ, throughout Thy Word. We thank You, Lord, for the pictures of Christ in the lives of Elijah and Elisha. May we spend time in meditation and reading over the lives of this prophets of God and their testimonies. We pray in Jesus' name, Amen.

PRAYERS AND PRAISES
Bob and Becky Bass, Peru: Continued prayer for a little boy whose family they are working with. He was accidentally shot, just went through two surgeries and needs another one. He is an answer to prayer already as he had not been expected to live. .

Laura: The Lord is my light and my salvation Psalm 27:1. I praise my most Holy God, our Savior Jesus Christ and the Holy Spirit for being present with his church here on earth and for guiding us through his precious word. I praise my Lord because He always protect his children special in time of need. Thank you, Jesus, for the vaccination that is the beginning of the cure for coranavirus but please cure us spiritually . Praise God for Pastor Ed who each Wednesday and Sunday faithfully preaches God's word.

Neva and Ray: Neva was taken to hospital yesterday with a fractured hip, had a successful surgery and will need rehab. Let's remember Ray.

Karen: Johnny is better but he starts rehab today
My mom is very weak and having dizzy spells.
My cousin ShaRae broke her ankle in November. She has diabetes and had her 3rd surgery today. It's very bad. It looks like she will lose her foot. Please pray for her husband and son as well as her.

Julie:  Praise be to God for daughter Nicole's engagement to Christopher!!!!!!!!!!

Diana:  praise God for Anita recovering ,
Stephie's health 
Beautiful sunny days in summer and for all God's provisions .
Please keep in prayers  that family that lost a kid from sixth grade on Friday (he committed suicide).

Pat: Praises: New caregiver Cora is doing very well.
Prayers: rain. For new president and unity .

Marie: Please pray for the United States of America, one nation under God.  Also pray for spiritual growth for all that attend Calvary Baptist Church and for revival in each one of our lives, including Pastor and Connie. 

Alice: would like prayers for our country, that God would work in lives.

Joe:  Praise: the follow up with my earlier eye surgery showed outstanding results.
Prayer: the continued recovery of my sister's and Anita's operations. For Neva's hip recovery and safety in her rehab. Uplift and strength for Ray's spirit and legs as he deals with Neva's fall and his weakening legs. Keep him from falling.

Anita: Praises: Praises: Being a child of God and loving my church family. For my sweet husband. Thanking the Lord for the dawn of a new hope as spring season is around the corner. I count the days and the hours until I can see the blossoms on my favorite cherry trees down the hill from us! Usually, it's around January 29TH. I know I am weird :) .


Hymn:
ALL THE WAY MY SAVIOR LEADS ME #407

All the way my Savior leads me,
What have I to ask beside?
Can I doubt His tender mercy,
Who through life has been my Guide?
Heav'nly peace, divinest comfort,
Here by faith in Him to dwell!
For I know, whate'er befall me,
Jesus doeth all things well;
For I know, whate'er befall me,
Jesus doeth all things well.
All the way my Savior leads me,
Cheers each winding path I tread,
Gives me grace for every trial,
Feeds me with the living Bread.
Though my weary steps may falter
And my soul athirst may be,
Gushing from the Rock before me,
Lo! A spring of joy I see;
Gushing from the Rock before me,
Lo! A spring of joy I see.
All the way my Savior leads me,
Oh, the fullness of His love!
Perfect rest to me is promised
In my Father's house above.
When my spirit, clothed immortal,
Wings its flight to realms of day
This my song through endless ages:
Jesus led me all the way;
This my song through endless ages:
Jesus led me all the way.