Welcome to Our April 14th Bible Study/Prayer Page!


According to the U.S. Supreme Court, we are now allowed to have worship services in our building. We are only able to have two worship services at this time. However, we will continue to have our online services on the web, Sundays and Wednesdays, in audio/text/video form. Come and join us, if you can, at 6:30 pm this evening!
Video will be on facebook later tonight.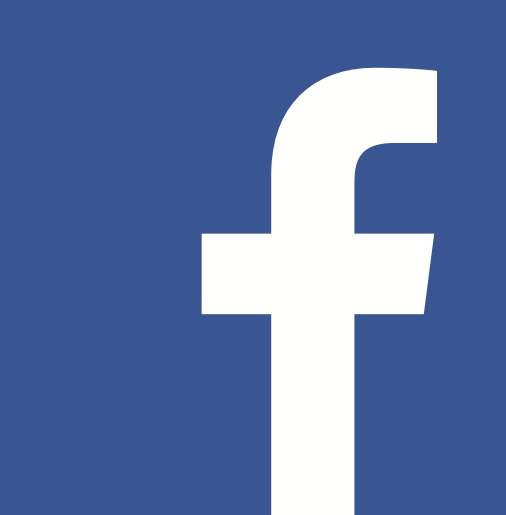 Hymn
TAKE TIME TO BE HOLY #223 (played by Pat)

Take time to be holy, speak oft with thy Lord;
Abide in Him always, and feed on His Word.
Make friends of God's children, help those who are weak,
Forgetting in nothing His blessing to seek.
Take time to be holy, the world rushes on;
Spend much time in secret, with Jesus alone.
By looking to Jesus, like Him thou shalt be;
Thy friends in thy conduct His likeness shall see.
Take time to be holy, let Him be thy Guide;
And run not before Him, whatever betide.
In joy or in sorrow, still follow the Lord,
And, looking to Jesus, still trust in His Word.
Take time to be holy, be calm in thy soul,
Each thought and each motive beneath His control.
Thus led by His Spirit to fountains of love,
Thou soon shalt be fitted for service above.
Audio Message:
April 14th, 2021: Pastor Ed


SCRIPTURE: ISAIAH

SEEING CHRIST IN THE OLD TESTAMENT
ISAIAH



Isaiah, whose name means "salvation of the Lord" or "the Lord will save," is often called the prophet of Redemption. The prophecies of Isaiah were delivered during the reigns of four kings of Israel: Uzziah, Jotham, Ahaz, and Hezekiah. (Isa. 1:1) Isaiah spoke primarily to Judah prior to the exile. In the opening verse he stated that he was about to relate a vision he saw concerning Judah and Jerusalem. This was not a vision about the church, but about Judah and Jerusalem. Great principles can be learned from God's dealing with men of old that apply to people of all ages. The mystery of Christ and His church, however, was not revealed to the Old Testament prophets. One Bible scholar has suggested that chapters 1 through 38 breathe with the Old Testament spirit of judgment and warning, and chapters 40 through 66 breathe with the New Testament spirit of grace and peace.

We begin with Christ in Isaiah. To give the story of Christ in Isaiah in one brief lesson is nearly impossible. None of the other prophets was permitted to see as much about Christ as Isaiah did. The secret of the whole book is found in chapter 6. It was the year that King Uzziah died. To get the setting, when you have the time, read 2 Kings 15 and 2 Chronicles 26. Azariah is also called Uzziah. Uzziah had been a good ruler, and Isaiah thought very highly of him. But one day when he had achieved great success, it went to his head and he became very proud and sinned against the Lord On that day, God struck him with leprosy and he had to live separately from everyone the rest of his life. Isaiah was dejected. Then came an earthquake, and God permitted him to see One greater than Uzziah. Every child of God needs to catch a vision of what Isaiah saw that day.

The first thing he saw was his own unworthiness. "Then said I, woe is me! For I am undone, because I am a man of unclean lips, and I dwell in the midst of a people of unclean lips; for mine eyes have seen the King, the Lord of hosts." (Isa. 6:5) This is the first essential. No one can be of service to the Lord until he or she comes to the end of themselves. From seeing his unworthiness he then sees the need of the world. He was devastated when he saw himself and the people of "unclean lips" about him. His eyes were opened to the need of the world. But he also saw the sufficiency of Christ. "Mine eyes have seen the King, the Lord of hosts." (Isa. 6:5c) Isaiah saw the nation of chaos and despair, but he also envisioned God's anointed One upon the throne. Worried because of the death of his beloved king, Isaiah saw beyond the present. How we all need to know that Christ is sufficient in any emergency, under any condition, at any time. The tragedy today is not a defeated Christ but a deluded world and an anemic church. The mists of sin and worldliness have so clouded our vision that we fail to see the enthroned Christ as we really should. We read in Matthew 28, "And Jesus came and spoke unto them, saying, All authority (power) is given unto me in heaven and in earth." (Matt. 28:18) Notice how Isaiah six starts, "In the year that King Uzziah died, I saw also the Lord sitting upon a throne, high and lifted up, and his train filled the temple." (Isa. 6:1) Notice what the Lord does for Isaiah. "Then flew one of the seraphim unto me, having alive coal in his hand, which he had taken with the tongs from off the altar. And he laid it upon my mouth, and said, Lo, this hath touched thy lips, and thine iniquity is taken away, and thy sin purged. (cleansed) (Isa. 6:6-7) What was Isaiah's response to the vision, the cleansing, and the voice? "Also I heard the voice of the Lord, saying, Whom shall I send, and who will go for us? Then said I, Here am I; send me." (Isa. 6:8) Isaiah surrendered absolutely to God and His service.

"And he said, Go, and tell this people, Hear ye indeed, but understand not; and see y indeed, but perceive not. Make the heart of this people fat, and make their ears heavy, and shut their eyes; lest they see with their eyes, and hear with their ears, and understand with their heart, and be converted, and be healed." (Isa. 6:9-10) In an age when we are being told to think positively, Isaiah's assignment seems rather discouraging. He was sent to a people who would hear but not understand, who would see but not perceive, whose heart was fat, whose ears were heavy, and whose eyes were shut. How about today? Perhaps at no time in history has the Christian faced more satanic opposition; never has the church been more lukewarm; and at no time has the individual believer been more pressured by worldliness. But the duty of Isaiah was plain – and so is ours. With this in mind, we can see why Isaiah received such a vivid revelation of the Messiah. The Christ he saw was the Christ of the Bible, not the Christ that is commonly represented by present-day liberal teachers and self-help preachers.

This now brings us to the prophecies of Christ in Isaiah. The context in which Isaiah saw Christ is clearly defined in seven aspects of the book. I urge you to use them as a springboard for a more detailed study of the revelation of Jesus Christ in this marvelous Old Testament book. First of all, Isaiah saw Christ in his preexistence. "These things said Isaiah, when he saw his glory, and spoke of him." (John 12:41) A glorious and oft-quoted verse is Isaiah 9:6. "For unto us a child is born, unto us a son is given, and the government shall be upon his shoulder; and his name shall be called Wonderful, Counselor, The Mighty God, The Everlasting Father, The Prince of Peace." (Isa. 9:6) Isaiah saw Him and heard his names.

Isaiah also saw Christ in His incarnation. "Therefore the Lord himself shall give you a sign; Behold, the virgin shall conceive, and bear a son, and shall call his name Immanuel." (Isa. 7:14) One cannot escape the necessity of the virgin birth. Who is this One born of a virgin? Immanuel, "God with us." Isaiah saw Christ in his suffering and death. The 53rd chapter of Isaiah is inexhaustible in its presentation of the Lord Jesus. Each of the 12 verses finds literal fulfillment in Christ's rejection and crucifixion. Seven times we are told that He bore our sins. Isaiah saw the vicarious, substitutionary suffering of the Lord Jesus.

Isaiah saw Christ in His crucifixion. "Therefore will I divide him a portion with the great, and he shall divide the spoil with the strong, because he hath poured out his soul unto death; and he was numbered with the transgressors; and he bore the sin of many, and made intercession for the transgressors." (Isa. 53:12 Isaiah also saw Christ indwelling the believer through the Holy Spirit. "Ho, every one that thirsteth, come to the waters, and he that hath no money; come, buy and eat; yea, come, buy wine and milk without money and without price." (Isa. 55:1) This verse transports us to the incident at Jacob's well in John 4, where Jesus identified Himself as the living water. "Jesus answered, and said unto her, If thou knewest the gift of God, and who it is that saith to thee, Give me to drink, thou wouldest have asked of him, and he would have given thee living water." (John 4:10) And Isaiah saw Christ in His second coming. The 63rd chapter of this prophecy speaks of the tribulation that will occur at the close of this age. In chapter 11, and again in Isaiah 65:19-25, Isaiah described the millennial reign of Christ. The prophet even saw beyond the millennial reign, envisioning the new heaven and the new earth in the eternal state.

Is it any wonder that when Philip joined the eunuch and found him reading Isaiah the prophet, that he began at that portion of Scripture and preached to him about Jesus Christ!



PRAYER

We thank You, Heavenly Father, for the prophecies of Isaiah and his visions of Jesus Christ. We are especially touched with the prophecies of Christ's trial and crucifixion. It is a picture that grips our hearts and rents our souls. May we read it often and draw us closer to our Savior, Jesus Christ, in Whose name we pray. Amen.

PRAYERS AND PRAISES

Pastor Ed :
Ray, neighbor Dan, Johnny (helping son in Southern Cal), that Johnson &Johnson become available again for Connie, safety for McGuire & Grancho. Special meetings in Pinole this week with Matt Galvan.

Update on Ray:
Ray is at the rehab. Some of us called him, and he is in good spirits. If someone reads this, please call him, he really likes that. I will give you the phone # (Anita)

Julie:
My dad is out of the hospital and in a rehab facility.
Praises for God's loving care of my parents and prayer request for healing and strengthening of my dads legs.

Karen:
Johnny's working hard. I pray God keeps him safe. (Let's also remember to keep Karen's mom and aunt in prayer)

Joe:
 I want to thank our Lord for my 10th year anniversary of a wonderful retirement period. He has also blessed me with good health. 
Prayer: For Ray's complete recovery and return home. May our Lord come quickly.

Anita:
Praise:I asked the Lord to let Joe catch a fish. The Lord granted him two!!!!
Praise: For Joe's work in helping Ray to organize finances, etc…Seems to go well.
Praise: We came back to our garden full of red, white, violet flowers. For people who grew up in apartments, like Joe and me, that's pretty incredible to have all that.
Praise: Our Pastor's sense of humor. He is SOMETHING else sometimes! :)


Hymn:
A NEW NAME IN GLORY #349 (played by Pat)

1 I was once a sinner, but I came
Pardon to receive from my Lord.
This was freely given, and I found
That He always kept His word.
Chorus:
There's a new name Written down in glory,
And it's mine, (And it's mine,)
oh yes, it's mine! (yes, it's mine!)
And the white-robed Angels sing the story,
"A sinner has come home." (home, has come home."
For there's a new name written down in glory,
And it's mine, (And it's mine,)
oh yes, it's mine! (yes, it's mine!)
With my sins forgiven I am bound for heaven,
Nevermore to roam.
2 I was humbly kneeling at the cross,
Fearing naught but God's angry frown,
When the heavens opened and I saw
That my name was written down
[Chorus]
3 In the Book 'tis written, "Saved by grace."
Oh, the joy that came to my soul!
Now I am forgiven, and I know
By the blood I am made whole.
[Chorus]
CLOSING PRAYER
Isaiah's vision shows the gift of the Father to believers today. Thank You, Father, for You have given us spiritual eyes to see the wonders of Your Son's character through Isaiah: Lord of Host, King of Kings, Purger of my sin, a given Son, Wonderful, Counselor, the Mighty God, the Everlasting Father, the Prince of Peace. To be called, Emmanuel. Truly God is with us through your Son's finished work and the ever abiding Holy Spirit. In Jesus' name we give thanks and pray. Amen.