Welcome to Our May 12th Bible Study/Prayer Page!


According to the U.S. Supreme Court, we are now allowed to have worship services in our building. We are only able to have two worship services at this time. However, we will continue to have our online services on the web, Sundays and Wednesdays, in audio/text/video form. Come and join us, if you can, at 6:30 pm this evening!
Video will be on facebook later tonight.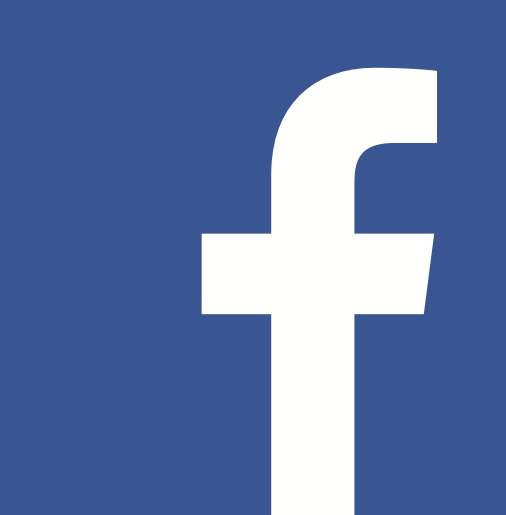 Hymn
TELL IT TO JESUS #237 (played by Pat)

1 Are you weary, are you heavyhearted?
Tell it to Jesus,
Tell it to Jesus;
Are you grieving over joys departed?
Tell it to Jesus alone.

Chorus:
Tell it to Jesus, tell it to Jesus,
He is a friend that's well known;
You've no other such a friend or brother,
Tell it to Jesus alone.

2 Do the tears flow down your cheeks unbidden?
Tell it to Jesus,
Tell it to Jesus;
Have you sins that to men's eyes are hidden?
Tell it to Jesus alone.
[Chorus]

3 Do you fear the gath'ring clouds of sorrow?
Tell it to Jesus,
Tell it to Jesus;
Are you anxious what shall be tomorrow?
Tell it to Jesus alone.
[Chorus]

4 Are you troubled at the thought of dying?
Tell it to Jesus,
Tell it to Jesus;
For Christ's coming kingdom are you sighing?
Tell it to Jesus alone.
[Chorus]
Audio Message:
May 8th, 2021: Pastor Ed


SCRIPTURE: EZEKIEL

SEEING CHRIST IN THE OLD TESTAMENT
EZEKIEL



During the time between the surrender of Jerusalem by the worthless King Jehoiachin and its destruction under Zedekiah, many of the nobles of Judah were taken as captives to Babylon. The prophet Jeremiah remained in the city until its overthrow. He sent a message to the captives, recorded in the 29th chapter of his prophecy, warning them against the delusion of believing that they would soon return from their exile. Among those captives was a young man by the name of Ezekiel, a member of the priestly line who also became a prophet. His names means "God shall strengthen" or "Strength of God." Like Jeremiah, his prophecy was principally concerned with Judah and Jerusalem, though it did extend to "the house of Israel."

A new generation had been born during the exile, and Ezekiel brought to them a testimony of the judgment that would fall upon their beloved city. He also presented the reason for that judgment. Like Isaiah before him, Ezekiel was granted a vision of God. Isaiah's experience focused upon the holiness of God; Ezekiel's centered not only upon holiness but also upon God's glory. Except for Revelation, no book in the Bible contains so many symbols. Ezekiel's prophecy openings with these words: "Now it came to pass in the thirtieth year, in the fourth month, as I was among the captives by the river of Chebar, that the heavens were opened, and I saw visions of God." (Ezek. 1:1)

We'll begin with an outline of the book. First is Ezekiel's vision and commission, Ezek. 1-3. This records the prophet's initial vision of the cherubim and the glory of God, and his commission as a watchman over Israel. Second is Ezekiel's visions of judgment, Ezek. 4-11. The prophet receives a series of strange signs and visions that reveal the wickedness of the people and the coming judgment. The glory of God is seen departing from the temple. Third is Ezekiel's visions of captivity, Ezek 12-24.Ezekiel is transported in the Spirit to Babylon, where he receives further signs and visions of reproof and impending doom. He gives news of the homeland to the exiles. Fourth is the judgment on Gentile nations, Ezek. 25-32. The sentence of judgment is pronounced upon seven Gentile powers. Fifth is the desolation and restoration prophesied, Ezek. 33-37. Ezekiel hears of Jerusalem's fall. A long desolation upon Palestine is predicted, and the literal restoration of Israel is promised at the return of Christ, the true Shepherd. Sixth is the invasion from the north, Ezek. 38-39. After the restoration, a northern confederation headed by a northern county (possible Russia) will camp in the mountains of Judea and be destroyed by the Lord. And seventh the glory returns to Israel, Ezek. 40-48. With the enemies of Israel crushed and the nation spiritually reborn, the glory of God returns. The temple is rebuilt, and God's anointed Ruler is worshiped as king over all the earth. The holy city is named Jehovah-Shammah, "the Lord is there." (Ezek. 48:35)

We will now consider several of the key passages of Ezekiel, centering our attention upon the reflections of Christ that occur throughout the book.

We begin in chapter one with Ezekiel's commission. In the vision, the prophet saw the cherubim. "Also out of the midst of it came the likeness of four living creatures And this was their appearance: they had the likeness of a man." (Ezek. 1:5) Each had four faces: the face of a lion, an ox, a man, and an eagle. Wherever cherubim are mentioned in the Bible, they are either guarding or declaring the holiness of God. And where but in the person of the Lord Jesus Christ is the holiness of God more fully displayed and declared? He is the lion, the King who has the right to reign. Like the beast of servitude, the ox, He is the Servant of Jehovah. He said that He did not come to be ministered to, but to serve, and to "give His life a ransom for many." (Matt. 20:28) He is therefore the perfect man. Beyond that, He soars higher than any other, and like the eagle, He can look directly into the face of God with unblinking eye. This is because He is more than perfect man; He is God manifest in the flesh.


Ezekiel's vision of the Lord prepared him for his ministry. Throughout the book this phrase appears repeatedly: "The word of the Lord came to me." This was his authority, and its recurrence may form the divisions of the book. Another phrase that occurs frequently is: "They shall know that I am Jehovah."

In Ezekiel 21 we learn of God's decree. Ezekiel writes, "I will overturn, overturn, overturn it, and it shall be no more, until he comes whose right it is; and I will give it him." (Ezek. 21:27) This prophecy was uttered 600 years before Christ came. IT is preceded by these awesome words of God. "Thus saith the Lord God: Remove the diadem, and take off the crown; this shall not be the same; exalt him that is low, and abase him that is high." (Ezek. 21:26) From the deliverance of this prophecy until now, the world has gone through a process of overthrowing, of the removing of diadems, and of kingdoms falling. Jerusalem, the crossroads of the world, has been at the center of anarchy, change, confusion, and misrule. What has been true of Jerusalem has also been true of the whole world. Not a government in all the world has the slightest assurance that it will remain for many more years. The "overthrowing" has entered every realm of life. Not only the political but the religious, the social, and the economic as well. Yet, world conditions today paint a dark picture indeed.

Also in Ezekiel 21 we read of the reign of the rightful King. The "overthrowing" will continue until the coming of the one "whose right it is" to reign. (Ezek. 21:27) And who is that? Jesus Christ, God's appointed Ruler. He is the anointed One, earth's Redeemer and Israel's Messiah. The promise of God the Father is "I will give it to Him." This is what the world needs today. Until the Prince of Peace comes, the governments of this earth will be characterized by instability and unrest. With this truth in his heart, and with the stability of the throne of God before his eyes, Ezekiel was ready for an unfolding of the future. He saw it as few have ever been permitted to see it. Ezekiel 37 records a great vision. The Spirit of God put the prophet in a valley that was full of dry bones. There came a great shaking, and the bones began to come together. Flesh and skin then appeared upon them, but no life was in them. Ezekiel watched as, at the command of the Lord God, breath came into the assembled bodies from the four winds, and they came to life. They rose to their feet as a great army of men.

God Himself interpreted the vision for Ezekiel. He identified the bones as "the whole house of Israel." (Ezek. 37:11) He then told Ezekiel to say on His behalf, "Therefore, prophesy and say unto them, Thus saith the Lord God: Behold, O my people, I will open your graves, and cause you to come up out of your graves, and bring you into the land of Israel. And ye shall know that I am the Lord, when I have opened your graves, O my people, and brought you up out of your graves, And shall put my Spirit in you, and ye shall live, and I shall place you in your own land; then shall ye know that I, the Lord, have spoken it, and performed it, saith the Lord." (Ezek. 37:12-14)

God gave further information to the listening prophet in verse 22. "And I will make them one nation in the land upon the mountains of Israel, and one king shall be king to them all; and they shall be no more two nations, neither shall they be divided into two kingdoms any more at all." The kingdom will be united again. Chapter 37 closes with the promise of Jehovah. "And the nations shall know that I, the Lord, do sanctify Israel, when my sanctuary shall be in the midst of them for evermore." (Ezek. 37:28) Who is this One in the midst of restored and resurrected Israel? It is none other than Jehovah, The Lord Jesus Christ.

Chapter 40 through 48 describe a scene never before witnessed upon this earth. What is it? The magnificent millennial temple. The prophecy of Ezekiel closes with the presence of the Lord (The Lord Jesus Christ) reigning and ruling in Jerusalem. "It was, round about, eighteen thousand measures; and the name of the city from that day shall be, The Lord is there." (Ezek. 48:35)



PRAYER

Heavenly Father, thank You for the visions of heaven in the prophecy and the visions of Jesus Christ. Help us when we read this book to see even more of what Thou wants us to see and learn, we pray in Jesus' name, Amen.

PRAYERS AND PRAISES

Alice :
My faithful "shut-in-caller" Karen could not reach her. Let's continue to pray for Alice's eyes.

Ray: Karen spoke to him: Ray is hoping to be at church Sunday. He is doing his exercises.

Pat: (This just came in on my laptop)
Pat is not feeling well. Feels really weak. Please pray for her.

Paul and Barbara:
Karen talked to him: Paul said Barbara needs strength. He needs wisdom to do the best thing with Barbara and his mother.

Karen:
Karen didn't mention that, but i (Anita) think we should continue praying for her mom, aunt, and sister. And also for Johnny's dental work recovery.

Linda:
It looks like I need prayer.  I am not feeling well, and have been in bed all morning with stomach issues.
Pray for rain, and our country
Michael Flores (stepson) that he may find the Lord
Mend relationships broken in our family....specifically Kaitlyn and Ashley my stepdaughters

Joe:
Praise : sister's condo sale went smoothly. The entire sale was a blessing for our entire family. Ray is much more stable and is receiving good help. Receiving good ideas from contractor for the repairs to my driveway and retaining walls. Covid protection made available for teens.
Prayer: peace in Israel and Gaza. Rain for California. Wisdom for our State and Federal to govern in a Godly manner.
Increased commitments of members to our church services.

Anita:
Praise: Randy Chovan's messages really touched me and convicted me as well.
For our Pastor sending out encouraging prayers to all of us.
Prayer: I second Joe's prayer about Increased commitments of members to our church services.


No, Not One #383 (played by Pat)

There's not a friend like the lowly Jesus,
No, not one! No, not one!
None else could heal all our soul's diseases,
No, not one! No, not one!
Refrain:
Jesus knows all about our struggles,
He will guide till the day is done;
There's not a friend like the lowly Jesus,
No, not one! No, not one!

No friend like Him is so high and holy,
No, not one! No, not one!
And yet no friend is so meek and lowly,
No, not one! No, not one! (Refrain)

There's not an hour that He is not near us,
No, not one! No, not one!
No night so dark but His love can cheer us,
No, not one! No, not one! (Refrain)

Did ever saint find this Friend forsake him?
No, not one! No, not one!
Or sinner find that He would not take him?
No, not one! No, not one! (Refrain)

Was e'er a gift like the Savior given?
No, not one! No, not one!
Will He refuse us a home in heaven?
No, not one! No, not one! (Refrain)
CLOSING PRAYER
Thank you, Lord, as we've studied one more vision  in your word that tells us you will be the One Mighty coming King. We thank you for the reassurance of knowing that our God Almighty is returning to rule perfectly. No more sickness nor war but a holy peace with our Lord for an eternity. In Jesus name we give thanks. Amen.